How We Help You
Our services help you build your business, so you can build your dream.
We enjoy working with:
Architects
Builders & Contractors
Engineers
Facility Managers
Interior Designers
Manufacturer's Reps
Property Owners
Real Estate Professionals
Artists
Affiliated Professional Service Providers
Building Intelligence
Keeping you abreast of the competition, project leads, products and materials information, and news that effects your business.
Client Surveys
Competition Research
Proposed Project Research
Product Information
News & Information Monitoring
Data Mining
Workshops & Seminars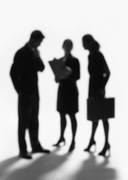 Building Support
Assisting with non-core business operations and providing design, technical and documentation support services, including CAD.
Business Operations Consulting & Support
Marketing Collateral
Proposal Development
Client Surveys
Building Relationships
Scouting networking and partnering opportunities, developing strategic marketing plans, and utilizing traditional and web-based communications (outbound and inbound) for business development and public relations.
Marketing, including Social Media
Business Development
Public Relations
Firm & Professional Profiles
Strategic Networking
Joint Venture Opportunities